What Our Patients Say
What others say about chiropractic care can help you make the right health care choice. Review a selection of Back on Track Chiropractic patient testimonials below and please email me or contact the office if you have any questions.
---
Diane F.
Love that you have taken the time to listen to my concerns, and I didn't feel rushed at all. I love the feedback as we talked about that yesterday and suggesting different things to do. Looking forward to more visits as you know it will help me as well. Thanks, Dr Brad. I was happy that Courtney suggested you.
---
Katie D.
Thank you so much for explaining in depth and fitting me in last notice! Was a very very pleasant first experience. I can not wait to come back to such a positive place. I feel like Dr. Brad wanted to help and was not doing it for money. He was fast but also informative. Thank you, thank you, thank you!
---
Ramona B.
I accompanied my husband to Traverse City for his appointment as we had planned on shopping afterwards. I had been experiencing some back pain as well and asked if I could be seen on a last minute basis that morning. I had xrays followed by an appointment. Dr. Schiller is very professional and the staff runs an efficient office environment!
---
Raymond B.
Over a year ago, I contacted Dr Schiller to see if he could help me with what I believed was a very serious back problem. I was experiencing excruciating back pain and got to the point of hardly being able to walk or to even take care of myself. I had been laying flat on my back for 79 days, then I decided to seek immediate assistance. Read more…
Though I struggled to get into Dr. Schiller's office, barely was able to walk without assistance. Dr. Schiller first examined me, then took x-rays of my spinal column, and within minutes of doing that, he quickly told me I was right. Twelve disks within my spine were decayed, almost to the point of bone rubbing bone, causing excruciating pain. In addition, there were six other disks in the lower back that were hung together, where most of the pain was originating. Later, it was also revealed that the right hip was damaged also, by disease.
In his examination he also found the right leg was shorter than the left, showing the spine was out of place, causing the right leg to be misaligned. I was also suffering from osteoporosis, a bone and joint disease in the form of arthritis. After several treatments and alignment, this problem seemed to go away.
After the doctors first spinal alignment, I walked out of his office better than when I first walked in for treatment. My driver immediately noticed this fact and commented. Improvement thereafter was slow and arduous, with chronic pain.
Now, after over 55 visits with adjustments, I am better than my first visits. Though I continue to have pain because of the physical condition of the spine and right hip, without the caring professional assistance by Dr. Schiller, I would still be laying flat on my back almost all the time in more excruciating pain.
In addition to his treatments, I have always been treated with dignity, respect, and his always showing concern for me and my physical condition. Furthermore, the doctor and his secretary, Barbara, have always been willing to aid me further when my ride has been late, and to accept me for the treatment the times I was not able to meet my appointment schedule.
I highly recommend for anyone to associate themselves with Dr. Schiller and his staff, when they have pain, and/or need spinal adjustments. Dr. Schiller is a consummate professional and I am jubilant with his caring treatments and the concern he shows. He and Barbara are the most caring professionals that I have ever seen and been treated by, within his profession.
Though I will probably have some pain for the rest of my life, I am more than satisfied with Dr. Schiller and his caring for me.
---
Jerrod P.
Wonderful experience! I was impressed at the extent of "free education" I received. I cannot count how many chiropractors I've gone to over the years, but Dr. Schiller & his staff stand out front of every other caregiver. Thank you just doesn't seem like enough. I have friends & family who can benefit & I will not hesitate to make the recommendation! Thank you thank you thank you!!!
---
Shirley C.
The office environment is friendly and welcoming. Dr. Schiller and his staff are thorough and efficient and give you hope that you will feel better. The personal follow up call by Dr. Schiller after my first visit was unexpected and very much appreciated!
---
Ken S.
Thank you for existing. You have many advantages over other chiropractors, namely, experience, in house x-rays, and in house massage. Thanks for being here for us in Traverse City.
---
Joyce K.
When we recently moved to Michigan I never knew I would have to find a Chiropractor right away. I went online and found Back on Track. My experience has been wonderful and I know I made the right choice. Dr. Brad's knowledge and friendly personality has helped me to get through some rough days. The office staff has been a pleasure to work with and go out of their way to make me feel welcome. Thank you!
---
Rebecca W.
The office staff was exceptional; cheerful, warm, inviting, and explained things well. I felt like I was treated like family. I usually feel like an inconvenience in doctors' offices, and the staff usually seem to be preoccupied, aloof, and I am treated like "just another number." The staff at your office was exactly the opposite. I found the physician to be warm and caring, explained things well, and made me feel like my problem was going to be helped. Thanks so much!
---
Matthew, Age 11
I love coming to the chiropractor because when I walk in I see big smiles on people's faces!
---
George
For more than 8 years, I suffered with increasing pain in my legs from my hips to my knees. As a result, I walked and exercised less and lost much leg strength. Walking became very painful. Medical doctors prescribed pain medications and, over time, explored every test available over and over, in both Arizona and Michigan, without finding any cause or method of relief. Finally, in June of 2013, it occurred to me that my pain might be "telegraphed pain" from previous back injuries. I asked about it, and then through a friend was referred to Dr. Schiller of "Back on Track Chiropractic" in Traverse City. I called and made an appointment. After a lengthy Q&A session, both written and oral, Dr. Schiller suggested an examination and x-rays, to which I agreed. The following day, Dr. Schiller presented his findings, which were supported by the x-ray photos. He then offered a plan consisting of a series of hands-on and other adjustments to correct spinal misalignment. We agreed to 3 sessions for 4 weeks, followed by 2 sessions for 4 weeks, followed by 1 session per week, with considerations thereafter. By the second week, I felt some reduction in leg pain when walking. Each week showed continued improvement. After only 6 weeks, I can walk with virtually no leg pain. I am 85 years of age. I don't run or jump anymore, but I don't even think about leg pain either!!! Thanks to Dr. Schiller, I enjoy being 85 and look forward to 86 and on. Thank you Dr. Schiller!
---
Evelyn
I have been going to Dr. Schiller for about 8 years. He has kept my back adjusted very well in all that time. He knows exactly where I hurt, and after an adjustment I always feel better. I have been to many chiropractors that did not know how to adjust my back before I found Dr. Schiller. He has made a big difference in my well being. I will highly recommend him to anyone whose back is hurting. He will help you feel better!
---
Alex
I had an old neck injury from my dirt bike racing days that would flare up whenever I slept on it wrong or fell while skiing or biking. Pain really was pretty low, but on a day to day basis, there was always some discomfort and I always knew my neck was there. I did visit a different chiropractor for a month after the initial accident, but got out of the habit and in the following years, I only visited a chiropractor whenever I hit the ground and needed an adjustment – maybe once or twice a year. I'm now a competitive cyclist and my neck issues always created a lot of discomfort on longer riders, especially if I didn't have my bike set up properly. My wife has been seeing Dr. Schiller and after a bike crash this past fall that really tweaked my neck, she got me to visit him to get it worked on. Dr. Schiller put me on a care/management plan, it was a lot of visits the first month, but after a few weeks I began to notice an improvement in how my neck felt on a daily basis. I'm happy to say that for the first time in the 10 years since my accident, I'm much more pain-free and the bottom line is that I don't notice the discomfort of a bad neck on a daily basis. I'm happy that regular chiropractic maintenance is helping me to reverse the effects of the injury and help me maintain higher levels of comfort. I'm excited to start this bike racing season without neck problems and I think it will go a long way to helping me be comfortable on my bike on longer rides. Dr. Schiller does a great job and I highly recommend him!
---
Cheryl
I recently made the switch to Dr. Schiller after 7 years of chiropractic care. I have never felt as good as I do now! I suffer from migraine headaches sometimes 2 -3 times per month. I know I can go see Dr. Brad and feel better in minutes. I recently suffered a weekend of positional Vertigo, something I had never experienced before, Dr. Brad had me feeling normal within a couple of visits. That is one thing I have learned about chiropractic, it may take a couple of initial visits to feel like yourself again, but once you do, when you continue your care, recovery if the symptoms return, is much faster! I feel welcome when I come into the office and very comfortable during my adjustments. Dr. Schiller's attention to what is happening with me now and in the past is awesome. I have recently starting bringing my 2 boys to see Dr. Schiller and they always ask when they get to go back again. That tells me they are comfortable with Dr. Schiller and the chiropractic experience. I would recommend Dr. Schiller to anyone – he is awesome!!
---
Mariah
Chiropractic care is singularly responsible for restoring my son's hearing; he had lost 90% of his hearing due to chronic ear infections, despite (and, in fact, partly due to) 4 surgeries to insert tubes to allow for draining of the Eustachian tubes. On his 2nd chiropractic adjustment (he was 10, and had been hearing impaired all his life), he regained the majority of his lost hearing, and the remainder over the subsequent months. Dr. Brad Schiller is my chiropractor of choice because of his kindness, compassion, demonstrated health and wellness knowledge and chiropractic technique. I agree wholeheartedly with another reviewer who stated Dr. Brad focuses on treating the problem rather than the symptoms as is so often seen in the chiropractic field. I trust him with my entire family, and recommend him to anyone looking to achieve a greater degree of health and quality of life.
---
Ellen
I came to Dr. Brad after 15 months of suffering from sciatica due to a herniated disk in my back. The pain was affecting every aspect of my life. I couldn't walk, sit, or lay comfortably, I couldn't bend over, lift my leg more then a few inches off the ground, and I hadn't ever held my 7 month old without being in pain. I was told by a neurosurgeon that the only way to relieve my pain was to have surgery. I came to Dr. Brad because my husband urged me to try one more option before I went the surgical route. Walking into the office I had little hope that I would get any relief. Dr Brad was confident that he would be able to help, and after just one adjustment, I felt so much better, and after a few more, I was able to walk, bend over, and play on the floor with my son without pain. He totally changed my mind about chiropractic care! If you're looking for an amazing chiropractor who listens to your concerns, answers your questions thoroughly, and genuinely cares about his patients, Dr. Brad is for you!
---
Michele
I started coming to Dr. Schiller for chiropractic care 3 months ago. I have an old lower back injury and shoulder injury which caused me a lot of pain. I don't have medical insurance to cover surgery and I hated taking strong pain medication. My girlfriend recommended that I try a chiropractor about 8 years ago, but I was afraid of it… I thought it was going to be painful. I was so wrong! Recently, my pain became so bad and I dreaded my future of constant pain. My girlfriend referred me to Dr. Schiller, and this time I took her advice. Dr. Schiller is very easy to talk to and I feel very comfortable trusting him and the adjustments are easy. My back pain began to decrease within the first week and I began to see light at the end of the tunnel. Not only is my pain under control now, but I feel less fatigued, my bowels are more regular and my mood is much better. The most important thing that Chiropractic care has given me is hope… I don't have to dread the future anymore! Thanks Dr. Brad Schiller and Back on Track Chiropractic.
---
Mary Beth and Steve
My husband and I started to see Dr. Brad a couple of months ago. I've lived with chronic pain in my neck and shoulders, my husband has suffered with lower back pain for many years. Shortly after beginning treatments we both noticed marked improvement. We are now virtually pain free and our range of motion has substantially increased. We drive in from Rapid City for our treatments, Dr. Brad is our guy.
---
Alan
Dr. Brad brings a wealth of knowledge to his patients by educating them every through every step of chiropractic care. He focuses on treating the problems, not just the symptoms that is often seen in his field. If you are looking for a chiropractor that explains his approach, listens to your concerns and takes the time to follow up. Brad is the chiropractor for you.
---
Val
Dr. Brad Schiller is a genuinely good person who happens to be a great Chiropractor! From his helpful tips of how to sit at the office desk, to specific exercises to ease lower back pain, I'm a much healthier person today because of Dr. Brad's chiropractic care. I appreciate the ease of getting in for a visit on a moments notice and enjoy the warm and friendly staff. I would highly recommend Dr. Brad Schiller to anyone wanting optimal health!
---
Martha
I am amazed at the improvement in how my body feels and functions since starting treatment with Brad Schiller at Back On Track Chiropractic. Before meeting Brad, there were days I could hardly walk, let alone dance and play. I even skiied this season for the first time in several years. Brad provides lots of good information about how the body works and how to stay healthy. He is encouraging, patient, warm and kind and has the best office staff around! I can't imagine how I was getting along before going to Back On Track Chiropractic.
---
Tim
My family has been going to see Dr. Brad for many years now. He has helped each of us with different issues throughout the years and we continue to see him to maintain our health. He was also a huge inspiration for me as, I became a Chiropractor myself ! Dr. Brad is an amazing Chiropractor and has mentored me through the years. His office, Back on Track Chiropractic, is inviting, professional and his staff is great. I really can't say enough about Dr. Brad, if you're looking for the best in Traverse City…you just found it!
---
Stena
While I was visiting Traverse City on vacation, I was experiencing some lower back pain and was very uncomfortable. I knew I was not going to enjoy the reminder of my vacation if I did not get some help. I was kind of leery about visiting a chiropractor whom I knew nothing about but when I called Back On Track Chiropractic, the receptionist made me feel at ease and was able to get me in right away. Dr. Bradley Schiller was very friendly and very willing to help! After taking care of the routine paperwork and evaluation, Dr. Schiller adjusted my lower back to alleviate some of the pain. I returned again 2 days later and after that final adjustment, I felt as though I was back to normal. I would strongly recommend Dr. Bradley Schiller of Back On Track Chiropractic to anyone! He is friendly, gentle, and willing to help! He helped me to get BACK ON TRACK!!
---
Mary
I have been pregnant three times and I would not have made it through one pregnancy without Chiropractic care. My hips just seem to detach from my body during the late months of pregnancy. Chiropractic and Dr. Brad help movement happen more comfortably. Things that are cramped and pinched ease with weekly care. All of my kids have been adjusted and they seem to be healthier or at least get through the crud faster than other kiddo's. Dr. Brad is great! He has a way of working with the kids that make them feel comfortable too. I highly recommend his office!!
---
Patrick
I have two herniated disks (L4 and L5). I've had issues with my back since 2005. I always had a disk "flare-up" every year. Sometimes twice a year. The severity of the pain from these, so called "flare-ups", was so bad, that I couldn't walk. Let alone, move. I would be out of commission for a month or two. Literally! Needless to say. I finally met Dr. Brad at a business meeting in 2008. I told him I was tired of riding the ambulance all the time to the ER. He had me come in to his office for a consultation. Since that day, I've had one major "flare-up" that only lasted a couple days. As apposed to a couple of months. My back feels great everyday. I've stopped taking prescription pain killers. I've even stopped riding the ambulance. I see Dr. Brad once or twice a week for an adjustment. I firmly believe, that if I had not started seeing Dr. Brad on a regular basis, I would be in the same predicament I was in. What a great feeling. Once again, I'm back on track. Thank-you!!!
---
Wendy
Prior to Chiropractic care with Dr. Schiller I was taking pain medication for Fibromyalgia, now I am medication free. It worked for me! What a healthy way to maintain my life! Thanks Dr. Brad and Debbie – You guys rock!
---
Naomi
Having the privilege of treatment by Dr. Brad Schiller, his professional concern and great technique, was a total joy…and a needed 'adjustment'. It was wonderful to find 'Back On Track' on the Web, and have my 'back, back on track'…to make our business/vacation trip 'without pain'! Dr Brad…thanks for your great professionalism!!
---
Gail
I've had low back pain for almost 25 years now. While vacationing in Michigan, my back hurt so badly I could barely walk! I needed a chiropractic adjustment before riding home in the car. I found Dr. Schiller online (isn't the internet great?!). His receptiionist, Debra, was wonderful from the moment I called through my whole visit! Dr. Schiller was VERY professional and after examining my condition, he gave me a light adjustment since he didn't have x-rays to see my specific problem. He also sold me an ice pack, advised my to recline my seat for the ride home, and stop every hour to stretch (wasn't perfect at this but we did stop fairly often and walk around). He also recommended that my local chiropractor should take x-rays to see if my condition has changed (it's been years since I've had my back x-rayed). I'm so glad that I found Dr. Schiller who made my trip home more comfortable!
---
Neiko
I was in a severe auto accident and had neck and back injuries. Dr. Schiller has helped me regain mobility in my neck and my back is making steady improvments. I always feel more flexible after treatments and pain is gradually decreasing. I'm thankful to have had my doctor recommend Dr. Schiller, because nothing else was working.
---
Pat
Back on Track at last!
I suffered for years with back pain and severe muscle spasms in my back. I had pool therapy for 2 ½ years and used a "tens" machine for about a year with little relief. After an almost total life withdrawal for 4 months last winter, I finally found the answer, "Back on Track Chiropractic" with Dr. Bradley Schiller. He gave me back my life as it used to be. I can't thank him enough. My husband is also finding relief at Dr. Schiller's after years of back pain.
---
Liz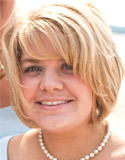 I'm 25 and I've dealt with migraines since I was a young teenager. My twin sister has migraines as well as my mother who has been dealing with them for over 30 years. I've had a hand full of doctors and we've tried all sorts of different drugs to help with the pain. The conclusion was "migraines are a medical mystery; drugs are your only option" . . . until this year. I started seeing Dr. Schiller when I was averaging 5 migraines a week. I felt instant relief without using any medication. After only a few months I'm migraine free and only need adjustments every couple of weeks! Going from pain almost every day to pain free has been life changing! I feel healthy knowing that Dr. Schiller was able to help my body correct the problem without using unnecessary drugs.
---
Martha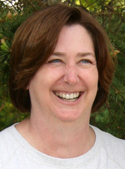 Since starting treatment with Dr. Brad, I have been amazed at the improvement in how I feel and function. My daily life is so much better because of the help he has given me. Additionally, he provides lots of information about how the body works, ways to feel better, how to make the most of visits, stretches and exercise that will help and not hurt, and in general, how to live healthier and happier. He is very encouraging and patient, as well as warm and kind. I can't imagine how I was getting along without him. He now treats my whole family. Thanks, Dr. Brad!
---
Stacey
Good nutrition, exercise, healthy habits and going to my family practitioner, when needed, is what I've always believed in for overall well being. When it came to Chiropractic care I was always skeptical based only on my assumptions from friends and relatives who went on a regular basis (I went against my very own belief to never assume anything and to always have facts prior to making an informed decision; I'm only human). It didn't make sense to me that you had to keep going back.
Seven years ago I was in a head on snow tubing collision to which my head slammed straight into a friend who was still on her tube at the bottom of the hill; it was especially icy and fast that night. The hit compressed my spine and left me with years of neck problems, back spasms and headaches. I tried everything from several different medical practitioners, medications, massage to acupuncture and nothing worked; these were just quick, temporary fixes. I pretty much just gave up and thought this is how I'm always going to feel…miserable…UNTIL, an opportunity to try Chiropractic care for an extended period of time presented itself with Dr. Schiller.
I was very skeptical, but decided what do I have to lose at this point, therefore, I started treatment with Dr. Schiller in August 2009 and in little as 3 months, he has changed my life. I have mobility back in my neck, the constant pain has been alleviated, back spasm free, no neck pain or tenderness and less frequent headaches. Although I am not 100%, yet, I have no doubt that with Dr. Schiller's magic and his recommendations for self-care, I will be better than I was before the accident! What I have always known, but needed reminding, was never assume anything, be open minded and willing to gain knowledge from reputable sources and gather facts from personal experience. It's natural to be skeptical about unfamiliar practices especially when you are seeking treatment for your well-being. If we need to exercise and eat healthfully on a daily basis for overall well being, we owe it to ourselves, on a regular basis, to also take care of our spine/nervous system that play a significant role in how our bodies function. You will not only feel better, you will be better; I am!
I want to thank Dr. Schiller for his outstanding professionalism, attentiveness to my care, educating me, and willingness to do whatever it takes to get me Back on Track. THANK YOU! And a special thank you to Debbie who always makes me feel at home with her warm and welcoming personality and bright smile!
---
Kerry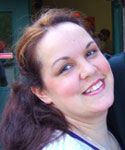 If someone had asked me a few years ago what I thought of chiropractic care I would not have had much to say. My husband had been seeing a chiropractor for several years for chronic back pain that he has had for longer than I have known him, and chiropractic care had made a significant difference for him. I have been a nursing assistant on a surgical floor for seven years and thought that the aches and pains that I was feeling on a daily basis were just part of my physical job and something that I just had to live with. Several times my husband had tried to convince me to go to the chiropractor for my back and neck pain. I would just tell him that it would not make a difference for me, with the work I do the pain was just something I had to live with. Mine was just every day aches and pains, not chronic pain like his. One day after a painful night of not getting much sleep, my husband called me and told me that he had made me an appointment with his chiropractor, Dr. Schiller. I was very apprehensive and skeptical. Truth be told the thought of someone cracking my back and neck had me a little scared. I went through with it and Dr. Schiller was great, explaining everything he was going to do before he did it and not doing anything that I was not comfortable with his patience with my fears was wonderful. After a few appointments, I was a believer, I was sleeping more comfortably at night and I more movement in my neck than I had had in years. I was not only hooked for myself, I wanted everyone to feel as good as I felt. I convinced my parents to go too with great results for them as well.
In the time I have been seeing Dr. Schiller for chiropractic care, my back and neck pain is all but gone, I sleep better and most importantly my overall health has improved. I rarely get sick anymore; I just feel healthier.
I recently started bringing my ten-year-old son in for knee pains that his doctor had several times looked at and passed off as "growing pains" and after only a few adjustments, I no longer had to give him Tylenol so he could sleep and not wake up crying with severe knee pain. I have only had to medicate him once with Tylenol since he started getting chiropractic adjustments. My son had also been the type of kid who would get sick a few times a year, he has not been sick once, not even a cold since seeing Dr. Schiller. I tell all my friends about how well we are all doing. I don't just praise chiropractic care; I praise Dr. Schiller, for his true compassion, kindness, patience and his unwavering desire to help people.
Through the time my family and I have been getting chiropractic care from Dr. Schiller, I have learned that every day aches and pains do not have to be every day; that growing does not have to be painful and that even chronic pain can be eased and easier to live with, with chiropractic care.
---
Pat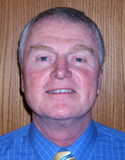 I had the opportunity to spend some time talking about Chiropractic care with Dr. Brad Schiller in early summer of 2009. Dr. Brad had noticed that my posture had a forward lean to it and I had limited motion in my neck and upper body.
Dr. Brad spent some time educating me on the nature of the spinal cord and its relationship to the body and general health. He went on to explain that many people wait till their spinal cord is damage before they seek help, while others allow chiropractic care to improve on an already healthy body. The body is like any structure, if you care for it, it will function longer and better then those structures that are allowed to depreciate over time and loose its usefulness ahead of schedule.
I am a fairly active person who depends his body to function properly at work. I have to be upbeat, motivated and deal with the stress that insurance sale's demands. In my leisure time I participate in aerobic long distance activities which include road and mountain biking in the warm months and cross country skiing in the cold months
I am a firm believer in preventive health care VS depending on modern medicine to repair the body after it is damaged. I decided to visit Dr. Brad and a regular schedule to allow chiropractic care to improve my already healthy lifestyle.
In the months of preventive chiropractic health care I have noticed several improvements in my life
• My posture has improved, I stand not bent forward but erect improving my endurance both in sitting and standing
• I have greater flexibility in my neck and upper body. I feel very agile, which helps in sporting activities. I just feel younger.
• I am developing a much more relaxed state. I think that stress is no longer robbing my body of energy but allowing the energy to be productive.
Over the months I have developed an excellent relationship with Dr. Brad and Back on Track Chiropractic Care. In those months I have experienced a couple health issues and Dr. Brad has always put forth a listening ear and made some excellent recommendations to address the issue in a proactive preventive manner.
Chiropractic care is not just for injury or pain but can be used to improve and enhance you life and life style. I suggest that if you are just doing OK and you want to take your health to the next level than give Dr. Brad and Back on Track Chiropractic a chance, you will be happy you took the time and energy to do so.
---
Valerie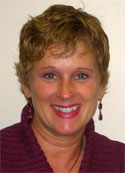 I just want to take a moment to thank you for helping me to stay healthy. Your approach of keeping a good maintenance program has made the difference for me. I firmly believe that because of the consistency of at least 2 visits per week, I am well. That is a wonderful achievement for someone who would pick up colds and flu real easy.
Thank you also for the educational emails and website to help us become informed of our health. Great health topics too!
Because taking a flu shot is not an option for me, I will continue to stay on track with "Back on Track Chiropractic", which will support my overall immune system, keeping me well!
Thanks Dr. Brad and Debbie for all you do to help people stay well.
---
Becky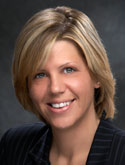 I started working with Back on Track Chiropractic when I finally realized that being in pain on a regular basis was not something I had to live with. I made my first appointment and was so thrilled with the care and attention that Dr. Schiller and his staff provided! The office is inviting, with a warm and friendly atmosphere – I was immediately at ease. In just a few short months, Dr. Schiller has worked through the issues I was having in my back and legs, and I have regained full mobility. I can get up in the morning and be pain free, ready to face the day with a better attitude and more energy! Making the choice to seek help from an excellent doctor instead of plodding through another painful day was the best thing I could have done for my overall health and well-being!
---
Tom
What I am most grateful for takes a little explaining. It is the ability to rotate my head on my shoulders when I back the car out of the driveway, free of pain. It is the ability to walk with both feet hitting the ground evenly. The rest is not as easy to explain, but I believe I understand what is going on.
I still have problems within the area of my chest with digestion sometimes, with breathing deeply sometimes, with the regularity of my heartbeats. This is not scientific, what I am saying, but experiential. If my week has caused me to overexert myself, if I lift and twist, or step into a hole and feel my back "go out," I subsequently feel the change in my overall well being, namely the symptoms described above.
Here's the deal, though, I was feeling all those symptoms all the time a year and four months ago. Now, I only feel them when something is not right with my back. I simply endure and when I am adjusted again (usually in about a week) I recover and my symptoms go away. That is such a nice feeling. I feel more youthful and alive. I can focus on other things and go on about my life as before.
My back troubles are a direct result of accidents (like falling out of a tree at age 14), working incorrectly (like trying to pry up roots with a pickax), and time (painting houses for a living for 20 years and doing repetitive motions that entire time). Age has also brought on some of my problems; I call them stalactites and stalagmites, because that is what they look like on my X-rays. But, these are the little sharp edges that are growing up or down off my vertebrae and pinching nerves when they are not just perfectly aligned. The slightest adjustment can and does make a difference.
I love how I feel when my spine is in good health; better sex, better bowel movements, you bet. I get through colds much faster, deal with emotional blows more easily, and can be there for others more readily — a great thing when you are a counselor.
Do I swear by chiropractic(s)? No, I still have my doubts. I don't think it works for everything. But as a holistic health practitioner myself, I can see the benefits of going to the cause rather than treating the symptoms. Fix the cause and the symptoms go away.
One last thing, and I think this is important. When my back is out of alignment it causes me to think I am weak, old, unable to perform in my daily duties. I have serious doubts when my stomach "rolls over and won't digest food" or when I have intestinal cramps or pain in my breathing. Then I remember, those nerves that are sending my body those messages are not functioning properly. They are not conveying accurate messages to my brain that my brain should pay attention to. Instead they, because of being pinched, are sending false messages to my brain.
When I realize this, I simply tell my brain to ignore the message, wait until I have the next adjustment and then decided if it is something to be alarmed about. I am comforted when my body responds
positively to what I tell it. Usually it does. But, sometimes I just have to suffer through it until I get in to see the doctor again. Is this perfect? No. Does it work? Yes, it does for me.
I support the chiropractor I go to. He is the third doctor of Chiropractic that I have gone to, it's taken that long, but he and I are a good fit. I tell him what is happening from my perspective. I always have one question for him, and he usually addresses my concerns with his answer. He tells me what he finds and what he did. Then, I am out the door and put my mind off of what I was experiencing and move on with my life.
Chiropractic medicine does work. It is holistic, which means it treats the whole organism. Give it time and it may work for you.
---
Dr. Nowak

As an obstetrician/gynecologist, I will often see patients who have pain located anywhere from the neck to the lower extremities. Pregnant patients, in particular, will frequently have muscle spasms in the lumbar area, as well as the upper thoracic area. I have found that Dr Schiller has been able to help many of our patients who have issues with pain, particularly during pregnancy, with chiropractic technique.
I have always been an advocate of the chiropractic approach and feel that it is definitely beneficial. I would have no hesitation to refer a patient to Dr Schiller. His office is very professional and is extremely flexible in seeing our patients, which they sincerely appreciate.
William E. Nowak, D.O., F.A.C.O.O.G.
Women's Health Pavilion
---
Linda

Chiropractic care has changed my life in many ways. I used to have aches and pains all the time – even in my 20's and 30's. I went through a period of migraine headaches that were so severe, I would be bedridden all day.
I knew about adjustments from my doctor, who was a D.O. and would occasionally do manipulation if I complained enough. One day my cousin suggested that I go and see her chiropractor, Dr. Brad Schiller. I was so impressed with his professionalism and the way he explained everything. He took x-rays and showed me some areas of my spine that were headed for trouble if I continued along the same path.
I began seeing him initially 3 times per week. At first, I didn't notice a whole lot of change, and sometimes I was even more sore the next day! But little by little, I started to feel better: I had more energy, I was sleeping better and I also noticed that winter that even though everyone around me was getting the cold and the flu, I was healthy.
I stopped going at one point for several months and that was when I really noticed what a difference seeing the chiropractor had made! I may go for a week or so now not seeing him, but I try to stay on a schedule that he recommends. It doesn't work if you don't go.
After thinking about it enough, I realized how much it makes sense. Your spine controls your nervous system; your nerves control every thing in your body! If something is not working right – eventually it is going to begin to affect everything else! People say to me, "if you start going to the chiropractor, don't you have to keep going?"
Once I stay on schedule with my adjustments and things are "moving" the way they should and working right again, I only need to do maintenance – sometimes once every 2 weeks is enough and sometimes, I need more. Our daily lives are filled with stress, anxiety and rushing around trying to get everything done. I think of going to the chiropractor as something I do for me. So if you start going to the chiropractor, do you have to keep going? Only if you want to feel your best
---
Leah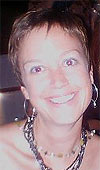 I discovered Back on Track Chiropractic more than a year ago. Before then, I was unable to afford the chiropractic care I had been receiving since my teenage years. Dr. Brad has not only made my days more enjoyable but has allowed me to work and pursue my Master's degree in comfort: long days standing at work and long nights sitting on the computer for online classes were causing extreme lower-back and shoulder pain. Back on Track Chiropractic enables me to continue on with daily life, pain-free. Together, Dr. Brad and Debra have shown me great respect, customer care and flexibility throughout the last year of service. This persistent dedication to their customers has helped me develop a healthier lifestyle both physically and emotionally. Not only do I reap the physical benefits of chiropractic care, but also Back on Track Chiropractic has allowed me to be able to afford continuous care with their affordable Family Plan. I strongly recommend Dr. Brad and Back on Track Chiropractic for the well-being of your mind, body, and spirit. He'll keep you on track physically, mentally, and financially!
---
Tonya

Thank you for helping me, initially, with my neck pain that I have had for the past four years. Neck pain is no longer a reality that I have to live with thanks to you. Not only is the pain gone, but I have full-range of rotation in my neck and shoulders again! I sleep better and feel better as a result of your regular care and adjustments.
This was not the only benefit I experienced by coming in to your chiropractic care. When I began to see you I was five months into my pregnancy. This was my third child and my first prenatal chiropractic-care experience. Unlike my first two pregnancies, I had absolutely zero lower back pain and no leg-joint pains. I believe that keeping my spine healthy with chiropractic care was the reason my pregnancy and delivery went so well.
Thank you, and thanks to your wonderful staff too!
---
Christopher and Katie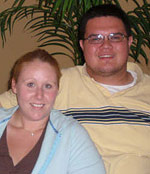 We are so grateful to be under your care!
"My husband and I have been seeing Dr. Brad for a little over three years. Before we were under his care, we had horrible back aches; I also suffered from extremely bad headaches. We did not realize how badly we needed Chiropractic care until we started getting it with the help of Dr. Brad. Since we have been under his care, we have not had a cold or the flu in that time (three years…and we don't get flu shots!) Chris's backaches are now rare and my headaches are a thing of the past. We are healthier and happier because of you, Dr. Brad!"
Thank you for everything
---
Pete

I really feel that my regular visits to you are responsible for me to be able to carry on most normal activities even with the herniated disc and spinal degeneration I have. I feel without regular adjustments, my only alternative would be surgery or frequent injections.
I also feel that my having regular adjustments has had a great deal to do with my very infrequent illnesses like colds and flu over the past three years. I have only been sick about 2 times in that time, and those three years I have not had a flu shot. I have been going to Back on Track Chiropractic on a regular, weekly basis.
I appreciate all you have done for me.
---
Joann

My teenage daughter was complaining about lower back pain for a couple of weeks… we just couldn't put our finger on the cause. So, I scheduled an appointment with Dr Schiller. The initial consultation found an odd curvature in her spine; most likely caused by a heavy school bag she carried on her shoulder throughout the day. We immediately began a series of twice weekly adjustments to correct and realign her back. And, Dr Schiller provided her with exercises to strengthen the muscles around the hips and lower back. Of course, we lightened her school bag dramatically. All of these strategies achieved results almost immediately. I highly recommend chiropractic care by Dr Schiller; his devotion and demeanor will turn any sceptic, like me, into a believer and put you on the road to a healthier lifestyle.
-A very grateful mother
---
Charlie

I am 69 years old, have been a long time runner, and until about four years ago didn't think I needed to see a chiropractor. At that time I had occasional numbness in my leg. I met with Dr. Schiller and after a diagnosis, including an x-ray, learned I was not in alignment. After a few sessions with Dr. Schiller my symptoms were gone, I was running better, and feeling excellent. I now visit Dr. Schiller regularly for maintenance and feel great. As a side note, when I had a problem with one of my arches following a marathon 20 years ago I was told by a Podiatrist that my right leg was shorter and ended up with an arch support as a cure. After therapy from Dr. Schiller, we determined it was an alignment problem and I do not have a shorter leg.
I am now a huge believer in chiropractic care and four of my family members have been under the care of Dr. Schiller.
---
Candie

I have benefited from Chiropractic care for probably 25 years. For all of my adult life, my work has involved a lot of hours at a computer or just working at a desk, looking down…causing debilitating neck and shoulder stress and pain. I went to the same Chiropractor for many years and have always been amazed at how it helps relieve that pain. When my Chiropractor decided to retire, I was in search of a new Dr. who I would trust as much. I asked many friends and colleagues and a common name that came up was Dr. Brad Schiller…I was not disappointed. Dr. Schiller and Debbie are always helpful and accommodating. Anyone I have sent to Back on Track Chiropractic has always been very satisfied with the level of care, as I am.
---
Fran
I first met Dr Schiller just after I moved to Traverse City about 4 years ago. I had been moving and lifting boxes and my back gave out. I could not stand up straight and was in much pain. After just one adjustment I was able to walk out to my car without pain. Because I have some arthritis in my lower back, I continue to come to Dr Schiller for adjustments regularly to keep me pain free. During my life, Chiropractic has always been my first course of treatment.
---
Mindy

Before starting chiropractic care with Dr Brad, I suffered from headaches with migraines five to six days a week. Now I only have a migraine 1-2 times per month. No drug or lifestyle change has ever had such success. Because of the positive results and friendly atmosphere, I would highly recommend Back on Track Chiropractic to everyone who wants to feel better.
---
Emmy

I suffered from daily headaches ranging from mild to severe migraines for nearly 15 years and I had low back and neck pain for nearly as long. Working at a computer daily gave me frequent shoulder and neck tension. Several friends pointed me in the direction of chiropractic care and after only my first visit I had relief from headache pain, my back and neck felt terrific, and my posture improved. I have continued chiropractic care weekly for nearly a year by personal choice, not only for continued relief from my headaches (which are almost non-existent), but also for its numerous health and wellness benefits. I have also found relief for chronic nausea, hip and ankle pain, stress relief, improved sleep quality and immune system benefits. The office is so welcoming and comfortable. Dr. Schiller and Debbie are always smiling and helpful, it just feels like family.
---
Kasie

I was introduced to Chiropractic care at the age of 17 after being in a car accident and suffering from migraines. After finding no relief through medications a friend recommended I try seeing a chiropractor. I then moved to Traverse City and was referred to Dr. Brad from a friend. I am now 27 and have seen excellent results with my adjustments. I only have migraines a few times a year, instead of a few times a week. I have referred many of my friends to Dr. Brad and will continue to do so. My husband and I always look forward to seeing Dr. Brad and Debbie.
---
Becky

I have been a patient of Dr. Schiller's for the past 5 years. When I first went to see him, I had been having problems with my neck for 2 years. Three previous chiropractors would attempt to adjust my neck and then say, "Well, I guess it's not going to move today".
Dr. Schiller worked very diligently with me and we finally got my neck to move, and it's been in great condition ever since. He has also kept the rest of my body in line. If I have a health issue that may need additional help, he doesn't hesitate to refer me to someone else who can help with that particular problem. I would recommend Dr. Schiller to anyone who wants quality chiropractic care. He is a very kind and compassionate person, and a very skilled Doctor!
---
Evelyn
Since I have been receiving treatment from you since November 2001, it seems time to put on paper the positive changes that has occurred in my physical health during that time. My personal experience prior to my evaluation visit had been only with the medical profession.
My husband, Mike, was one of your first clients following the opening of your business. He was so enthusiastic about the chiropractic services and how he was having increased mobility in his back. Mike kept encouraging me to make an appointment for an evaluation visit and make a decision about routine visits there after. In my stubbornness that was based on misconceptions about the chiropractic profession and negative stories that I had heard, I kept putting this off. I did not feel that I was having back or musculoskeletal issues at the time and did not see a reason for an evaluation visit.
…read more »
Mike and I have three healthy, active sons. One by one they made appointments and they also were enthusiastic about the positive effects they felt after their treatments. One day, I had the privilege of driving our youngest son, 11 years old at the time, in for an appointment and this gave me the opportunity to see not only the office, but the full treatment. At this point, I agreed to an evaluation visit. I knew that I had lower back pain and tightness when I woke in the mornings, which went away after being out of bed and stretching. Of course this stiffness and pain concerned me, but had become a normal part of my daily routine so I did not recognize that it was not "normal".
After the evaluation visit and the consultation visit, I made appointments to come in on a regular visit. During these 5+ years, I have come in complaining of vertigo following a road trip to Maryland and neck pain following a minor automobile accident. With each of these events, my treatment plan was adjusted and your services resolved the cause of the discomfort. I knew that pharmaceutical intervention would only treat the symptoms and this was not an acceptable approach for me. In addition, you have suggested an incredibly talented massage therapist to round out our physical health. During this time frame, Mike and I have also improved our physical exercise regime that has also improved our physical health.
Brad, I want to thank you for your patience with me as I became more trusting of chiropractic services. As a Registered Nurse, I believe strongly in identifying the root cause of a symptom and treating this rather than treating or masking the symptom. Alternative treatments should be sought out prior to accepting pharmaceuticals as the only form of treatment. Frequently I recommend chiropractic treatments as I hear stories from co-workers or family members about a short or long term physical complaint.
I have been very satisfied with the professionalism of your office. As I am aging, I shudder to think what mornings would be like if I had not given in to Mike's persistent push for that initial evaluation and consultation visit. As evidenced by my understanding of chiropractic treatments, when I now experience an unusual or new physical symptom, you graciously see me as well as discuss an appropriate treatment plan that has always resolved the symptom. Thank you for all the information you have provided not only myself, but my family members as well. The information has provided us with a more solid framework to build a healthier lifestyle on.
---
Dawn
I was very nervous about receiving chiropractic care. A friend referred me to see Dr. Brad. He definitely has put my mind at ease. Dr. Brad does not just use one technique to adjust my back and stick with it, he uses the technique that works best for my body. I have felt relief from lower back and shoulder pain.
---
Mary Ann

I started to see Dr. Schiller when I was pregnant due to some lower back pain. Dr. Schiller adjusted my back and before I knew it the pain was gone. I continued to see him throughout my pregnancy and still see him today to prevent any problems coming back. Dr. Schiller also adjusts my children as well. I would recommend Dr. Schiller because he is a caring person and takes the time to explain what he is adjusting and how it will help the problem.
---
John

My wife, Barbara and I started going to Dr. Bradley Schiller over a year ago. We have always known about the benefits of Chiropractic adjustments and have always gone to Chiropractors over the years, but on a hit-and-miss method. When there was pain, we would go. When we felt good, we didn't. Dr. Schiller helped us to realize that the way to stay feeling our best was with regular adjustments, and he was right. We try to see Dr. Schiller once a week, and it really helps.
I met Dr. Schiller through a B.N.I. meeting and immediately knew he was the doctor for us. He is a kind and compassionate man, who truly loves what he does. He is very knowledgeable in his medical field and knows exactly what adjustment we need.
Most of all, his patients are his top priority. Going to Dr. Schiller is like going to visit a friend. Thank you, Dr. Schiller, for all you do.
---
Christy

I was first introduced to chiropractic care when I was a senior in college, after bending to pick up something and not being able to stand back up. My chiropractor in college was helpful, but it wasn't until I moved back to Traverse City and saw Dr. Brad for continuing care that I really realized what chiropractic should be like. For starters, he actually took x-rays (unlike my previous chiropractor) – something that really reassured me that he wanted to make sure I got the best and most comprehensive care possible. But the best part of the care I've received at Back on Track, aside from feeling fantastic, is that I've been treated like an individual patient, not just someone filling an appointment slot. From hearing Debbie's cheerful voice on my reminder call to seeing hers and Dr. Brad's smiling face at my appointments, each part of every visit with Back on Track lets me know that I'm getting the best chiropractic care possible!
---
Nate
I've played hockey almost my entire life, including two years of highly competative high school hockey. In addition, my career as a registered nurse puts a lot of stress on my back everyday. After that much abuse, my back and neck started bothering me on a regular basis, especially in the mornings. Dr. Schiller has made a world of difference in how my back feels, and how my body functions since I started seeing him. Really, I can't remember the last time I woke up with a back ache, and I can go through 12 hour shifts at the hospital without a problem. I'm confident that Back on Track Chiropratic will keep my back, neck, and whole body functioning at it's best, and I wouldn't hesitate to recommend Dr. Schiller to anyone I know! Thank you Dr. Schiller!
---
Aubrey

I'm nineteen now, but I started seeing Dr. Schiller when I was sixteen. My boyfriend at the time swore that it would help with my back pain because of my scoliosis, but I didn't really believe him. I initially went because he kept pestering me, but I am glad I did. After just a couple of adjustments, I could feel my back get looser, which ultimately led to tremendous pain reduction. It helped me get back into an excercise routine, which helped me lose 15 pounds! I definately recommend chiropractic care for anyone!
---
Back on Track Chiropractic | (231) 922-0421