Traverse City Massage Therapy
Here at Back on Track Chiropractic we offer Massage Therapy to compliment your chiropractic care. While chiropractic focuses on the relationship between the spine and its impact on the nervous system, massage focuses on the 650 muscles of the body. Both disciplines work together to help keep the body in proper alignment, balance and function.
Massage Therapist – Shelby Miller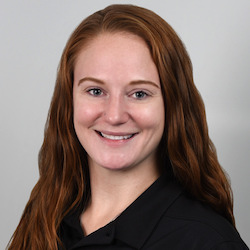 Shelby Miller is a Licensed Massage Therapist located in Traverse City, MI. She received her training at the Mind Body Institute and is trained in manual lymphatic drain, therapeutic and relaxation massage. Before finding her calling in massage, Shelby had a six year history working in childcare as well as an Associate's Degree in Early Childhood Education.
Shelby enjoys spending time with her partner, Shawn and step-children, Bryant and Lilly, and several pets. Her hobbies include photography and biking, in addition to other outdoor activities.
Don't have time for a massage during the week? Flexible evening and weekend appointments are also available. To schedule your massage therapy appointment, contact us today!
---
Back on Track Chiropractic | (231) 922-0421